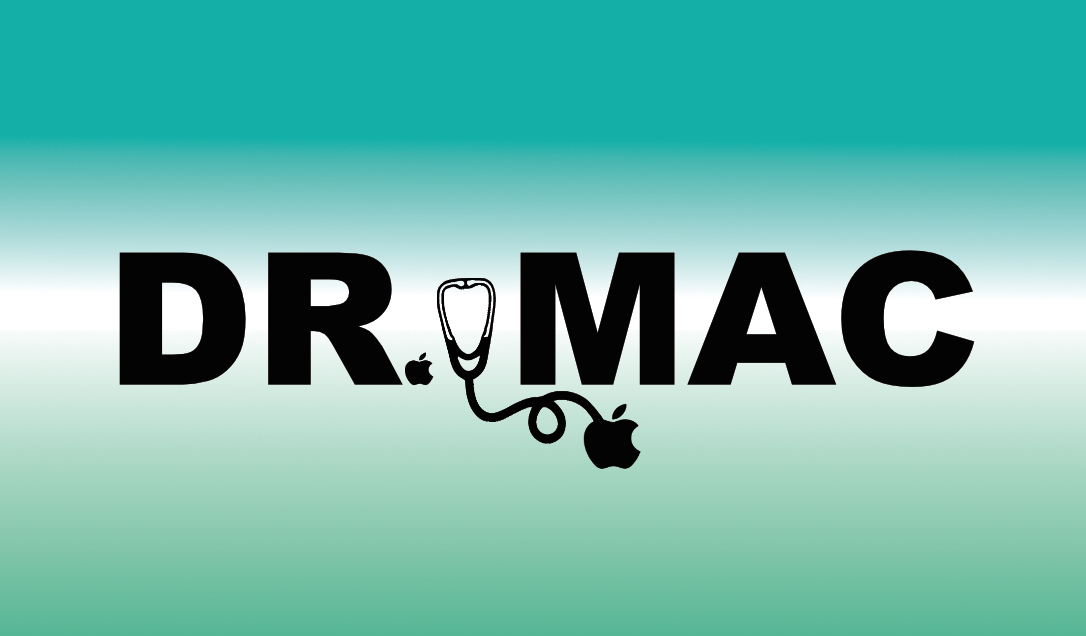 Serving Apple customers at their homes and businesses since 1986
Dr. Mac is the technical doctor that still makes house calls on all things Apple, and so much more...
Dr. Mac, the Apple Tech, comes directly to your home or office, servicing customers out of his vehicle in 11+ counties in northeastern California including Butte, Plumas, Tehama, Yuba, Shasta, Lassen, Sutter, Glenn, Colusa, Sierra and Sacramento, and also remotely over the internet or phone...
530-386-2616
give us a Call
Professional and Experienced Apple product technician providing training, service, repair and so much more...
You've found the right guy!
Cindie Tamietti reviewed Dr. Mac — 5 star Facebook Review
"I provide IT support for the office I work in, running on all Mac computers. I don't know where we'd be without Dr. Mac (Kevin) who has been my mentor and teacher for almost 30 years. I swear if he can't solve a Mac problem, it can't be solved. And he has taught me so much. You will never regret calling him when you need help."
Professional And Experienced
Dr. Mac uses Apple Products all day long
Many computer repair companies work on Windows PC's and they are very good at what they do, but then they may begrudgingly work on Apple products as well. However, Dr. Mac loves and uses all Apple products, all day, every day. He understands the inner workings of all the different Apple operating systems, including the Mac, iPhone, iPad, etc. and knows "most" of the hidden tricks. After you learn the tricks, you can show them off and look cool to your friends.
Unparalleled Customer Service
You will appreciate the way Dr. Mac treats you with dignity, respect and understanding. He is punctual, very patient, friendly, knowledgeable, and quick to respond. Dr. Mac is here to take care of you and your technical needs. Your needs come first.
Convenient:

Dr. Mac comes right to your home or office
Trying to diagnose a WiFi, printer or network problem is nearly impossible if you were required to bring your devices in to a repair shop. Dr. Mac comes right to you, so you know everything is working great before he leaves.
Safe:

Dr. Mac Cares about
COVID-19 Safety Standards
The safety of my customers is imperative. During COVID-19, Dr. Mac will always wear a mask when in the presence of customers, and he sanitizes anything that he brings in with him. He may even be a little fanatical about taking his temperature regularly. He cares about his customers...
Get to know one person
You always know exactly who is going to show up at your home or office, the only technician is the owner of the company, Kevin Mallory, Dr. Mac, with over 37 years experience using Apple products.
Character:

A Solid Reputation
You may have heard or read raving reviews about Dr. Mac (see below). Perhaps they were comments from friends, a referral from a Windows PC repairman, colleagues at work or from Dr. Mac's large network of business professionals in the local area. The words of previous customers will confirm that Dr. Mac is a great company. After your appointment, Dr. Mac would be honored if you would assist his growing online reputation by adding your own review. Thanks in advance!
We love sharing our knowledge of Apple products with others...
Thumbtack.com review 5 out of 5 stars — I've known Dr. Mac for over 30 years. Whenever I've had a problem with my Macs, Dr. Mac knows I need it fixed and I need it fixed NOW! He has always come thru for me! Every time! Promptly and efficiently. Not only has he fixed my Macs, but he is great for training too. Whenever I have gotten a new computer or new operating system, he has helped me learn it, which has saved me so much time in the long run, as I would have spent numerous hours pulling my hair out, if I had to figure it out for myself. He's just one of those computer geniuses who is always up on the latest software and systems! I highly recommend Dr. Mac!
Thumbtack.com review 5 out of 5 stars — Dr Mac is the most outstanding Apple support technician I have ever known in my 30 years working with computers. His knowledge of Apple products is unsurpassable, his sense of humor is awesome and his clarity of instruction, excellent. He has chosen a new computer for me, installed it, and successfully helped me in several situations I have had with my 11 year old Mac Book Pro which I could still be using, if I wished, thanks to Dr. Mac. If you need help with any Apple product, Dr. Mac is the individual to call.